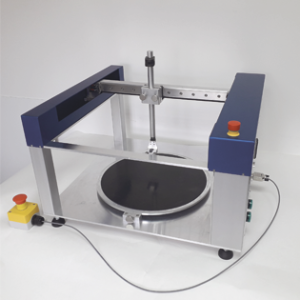 Mini-Scan XY is a small lightweight gantry designed to perform automatic planar movements with encoder outputs.
It is equipped with an optional turntable to orient the sample in relation to the measuring probe.
Mini-Scan XY can be controlled with any PC equipped with a USB port via a very simple software interface.
Mistras offers a solution to obtain physical data mapping by connecting any type of measuring device: Ultrasound, Eddy Current, Resistivity, Optical measurement...